Yesterday I wrote about how you can get six free Batman games via the Epic Games Launcher. Today I received an email from Rockstar Games, that they have released a launcher as well, similar to the one Epic offers or the well-known Steam Client.
It's becoming a new trend that every publisher releases its own launcher and tries to get customers on their eco-system. When Steam first came out, it was the beauty of having all the games in one central place where you can download them over and over again. Before Steam we all just had tons of games installed on our gaming machines but no real library except the Windows Start Menu.
Now we have another contender in the launcher universe. This time from Rockstar Games and they just simply called it Rockstar Games Launcher.
On Tuesday, September 17, 2019, the Rockstar Games Launcher went online and is available for download.
Once installed you have to sign in with your Rockstar Social Club account, which most of you already have if you played GTA V and other Rockstar-developed games. The launcher lets you buy the Rockstar-developed games right within the launcher. Besides the Rockstar games, you can also buy the micro currency of the respective games like Grand Theft Auto Online Shark Cash.
There are two reasons why you should install the Rockstar Games Launcher now.
First of all, they give you a free game when you download the launcher now and go to the store inside the launcher. Rockstar Games is giving away Grand Theft Auto: San Andreas for a limited time only and it's their thank you for installing the launcher. The game was released in 2004 and costs currently $14.99 on rival stores like Steam.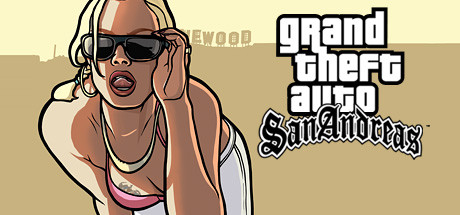 Developer:
Rockstar Games
Second, you will need the launcher to start any installed Rockstar game in the future. Even when you have installed the game through steam or other ways, it will prompt you to install the Rockstar Games Launcher to launch the game. Currently, you need the Rockstar Games Launcher to launch GTA V no matter how you installed it and if it was already installed in the past. This is arguably not a welcoming change Rockstar made here, but understandable. Rockstar is however not the first one to do this. In the past, you were required to have Ubisoft's version of the Game Launcher which is called Uplay.
Because you probably get to forced sooner or later anyway to install Rockstar Games Launcher, do it now and get a free game while supplies last. I couldn't find how long this offer will last or how many copies Rockstar is giving away. So hurry and get the launcher now. If you don't play any Rockstar games in the meantime, still install it and get the free game. Afterward, you can uninstall it until you need it. Currently, I have five game launchers installed on my rig and it tends to get more and more. So who's next.
Step by step guide to claiming your free copy of Grant Theft Auto San Andreas
Install Rockstar Games Launcher
Once installed, open the launcher
On the left side of the launcher window, it should show you "Now Available"
Click on GTA: San Andreas
Click on "Claim Free Game".
Click through the prompts and GTA: San Andreas will show up in your Library
The launcher lets you scan your computer if you have installed any Rockstar Games already and it will add them automatically to the Rockstar Games Launcher. I did the scan, but nothing was added as I currently don't have any Rockstar Games installed on my machine. Older Rockstar games are currently missing from the store. Let's see if they will be added down the road.
So far Rockstars's launcher looks solid and is easy to navigate. However, to change any account settings, the launcher will open your standard browser and you have to log in to your Rockstar Social Club account to do any changes to your account like changing your avatar. One recommended setting change you should do is to activate "Minimize on close". If not activated, every time you click on the X of the game's launcher it will close instead of being minimized to the system tray.
Another great deal for a free game, even tho it's not the newest game. I spend many hours playing it back then when I had tons of time for gaming. Do you guys game at all? Either on the road or back at home?
Peter has a passion for Traveling, Photography, and Geocaching. These are the best ingredients for amazing adventures all over the globe. "Traveling is fun, no matter if you stay in a luxury hotel or travel like a backpacker." Peter shares his experiences on his Blog www.gatetoadventures.com
Some of Peter's photos are published on corporate websites, in-flight magazines, travel guides, and much more.